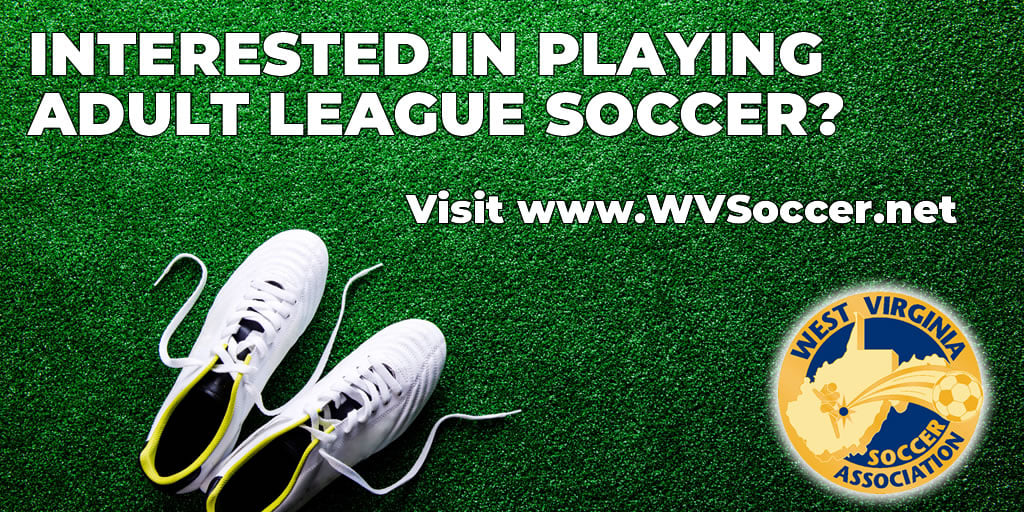 Here's a master list of WVSA Adult Soccer Leagues in the state:


Charleston/Huntington Area
Southern West Virginia Adult Soccer League (SWVASL)
Contact:   Said Garcia
P:  304-562-1020 
E:  Said@quantumsportscenter.com
League runs:
Spring – March–June
Fall – August–October
Cost: $94/player
Brief Description:  This league plays on Sundays at Shawnee Sports Complex in Dunbar, West Virginia. They have two divisions Open and Over 30.  This is a recreational soccer league were people play for fun.



Kanawha Valley Soccer League 7v7 Adult Soccer
Contact: Chris Kessell
P: 304-395-3225
E:  chriskessell304@gmail.com


Morgantown Area
Mountaineer United Soccer Club – Adult League
Contact: TBD
P: 304-633-8743
E: info@muscwv.com