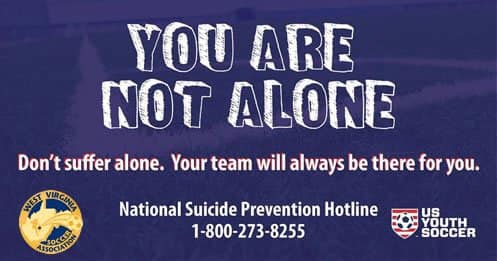 WVSA Mental Health Matters
WVSA is committed to helping the mental health of our members. Below are a few resources if you feel you or your child are suffering from a mental health issue. As always, please consult a mental health professional.
Check out our latest episode of the WVSA Beyond The Pitch podcast with sleep scientist, Dr. Amy Bender! She shares invaluable sleep tips for young soccer players as we transition back to standard time this weekend.